dartbus is a relatively new ski transfer service without established organic traffic from search engines and with a budget much lower than main online competitors
The challenges you are facing
You need to increase visibility in search engines to increase bookings

You need to increase your domain authority to be able to compete with the various other transfer services operating in your area

You have a limited budget
We would love to give your traffic the upgrade it deserves without exceeding your budget
What this means:
Quick Wins
We'll look for opportunities to increase your organic traffic that are quick to implement meaning we can stick to a small budget and get you results faster
Relevant Traffic
Bringing organic traffic to your sales pages that is ready to book rather than just looking for information
Support to Enable Inhouse Efforts
Giving you the information you need to do some things yourself such as creating targeted blog content
I'm Mellissa Wheeler, founder of MeanCreative. I'm a U.K. native marketing expert, living in the Spanish mountains. I've been working in brand strategy, web design and search engine optimisation for over ten years. In that time, my team and I have built over 100 high-converting WordPress websites. 
At MeanCreative, we are a team of talented freelancers each with our own technical expertise, creative flair, and hands-on marketing experience.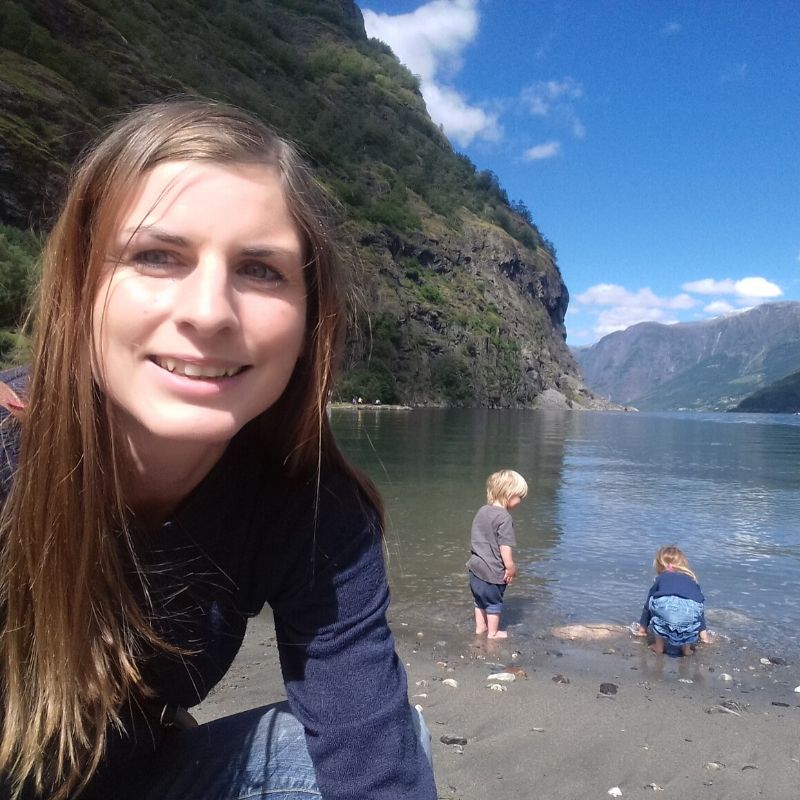 Recommended Strategy
1. Minimal keyword research for sales terms
Keyword research based on your current data and competitors data to inform page optimisation
2. Optimise the website for relevant terms
Optimise at least the homepage and 3 main destinations pages, we may include recommendations for adding content to these pages or to create additional pages (client collaboration required)
3. Keyword research and content strategy for blog
Keyword research for blog topic clusters to identify content that can drive traffic to the site
4. Review new blog content
Review and consult on client-supplied blog content to ensure proper optimisation
5. Build links to the site
Link building outreach to place links in directories, on relevant websites within the content and provide recommendations for paid link placements
Process & Timeline
Our proven system yields satisfying end results + makes the process smooth and seamless. 
We stay on track.

No dealing with delays and disappearing freelancers. 
We are here to support you.

We welcome your questions and feedback.
We listen and adapt.

With your input, we get you the desired end result.
Discovery & Optimisation
We start with a keyword research and optimise your main sales pages along with research for link outreach
Content Plan & Link Building
During month 2 we complete keyword research for your blog content and create a content plan so you can invest your time only in content that will drive traffic.
Link building outreach starts and we should see the first new links pointing to the site within a metter of weeks

Links & Content Optimisation
We continue with our link outreach to build links to your website and review the blog content you have created to provide optimisation recommendations.
We will provide a minimum of 6 hours of link building outreach each month.
Your Investment
500€ per month
4 month contact with the intention of continuing with a monthly rolling contract as revenue increases.*
You will need to fill 40 seats to cover the cost of this 4 month campaign
*The amount of links we can build will be impacted by the budget and we highly recommend increasing this budget when finances allow. The budget also has an impact on our capacity to support you with your blog content plan, increasing the frequency of content publishing to 4 posts per month is advised.
When can we get started?
We are usually running with a 2-4 week lead time for SEO projects.
For instance, if you make the decision to work with us on or before July 7th, we can get started on July 21st  or after. Once you make the decision to work with us, we will get in touch with you to set a start date.
How do we share our ideas and deliver materials to you?
You will receive an email ahead of time to help you collect the information we need to get started.
During the first month of the project, we meet on Zoom to discuss the research.
How much work is involved on our end?
We will need your full cooperation and regular feedback throughout the process:
Kick-off – we need you to provide us with all the content, ideas, access, and technical requirements in order to get started
During the project – you may be required to confirm your email address and other business details to third parties as well as providing any resources or content we request.
What results can we expect?
Initially, we expect to gain increased impressions in Google organic search as your website becomes visible for a larger number of keywords. Within the first three months of the project, we aim to increase the number of keywords for which you appear on the first page of Google search results.
These goals should lead to increased organic traffic and ultimately bookings. This has been the case for all websites we have conducted SEO services for although we do not provide a guarantee of such results.
Who will work on our project
Mellissa (based in Spain) will take the lead on SEO strategy and consulting. Additional support will be provided by Nicky (based in the UK) who is experienced in administration and tech support.
Are there any additional costs involved?
Our price does not include paid link placements/advertising on relevant websites or. abudget for Google Ads.
What are the payment terms?
Your investment will be divided into four equal payments, and we will send you an invoice every month on the first of the month. 
After you accept our proposal, we will send you the first invoice.
We invoice in Euros and accept payments via wise.com, bank transfer or card.
How does our collaboration benefit the planet?
We are passionate about reducing our impact on the environment and giving back.
Part of the revenue for this project will go towards international tree-planting initiatives and helps support us to offset our own carbon footprint.
This project will enable us to plant at least 50 trees.
Some of our
happy

clients
Our
results

for SEO clients*

*most of our clients require non-disclosure however here are anonymous results for a few of the clients (big and small) that we have assisted with SEO.
Thank you

for your consideration

Reach out to us at hello@meancreative.com with any questions or to accept this proposal.