You only have one first impression
…and we want you to help you wow your customers.
Whether you're just looking for a small conversion-focused website or something with all the bells and whistles, we will work side-by-side with you to bring your brand to life. 
We care deeply about your success and can't wait to hear about you, your business and your goals.
Let's get to know each other…
Hi, I'm Mellissa
passionate about your success
I'm a marketing expert, living in the Spanish mountains. I've been working in brand strategy, web design and SEO for 10 amazing years.
I founded Mean Creative to help coaches, service providers and local businesses realise their dreams! I put you at the centre of the design process. I get to know you, your business and your audience so we can translate your ideas and content into a design that gets results.
I've worked at leading digital marketing agencies in the luxury sector and thrived in the hustle and bustle of the big city but my passion is for the countryside!
While I'm busy creating amazing online experiences for your brand I'll most likely be surrounded by pine forests and olive groves in the Spanish countryside.
I work with a team of talented freelancers with technical expertise, creative flair and their own passion for marketing.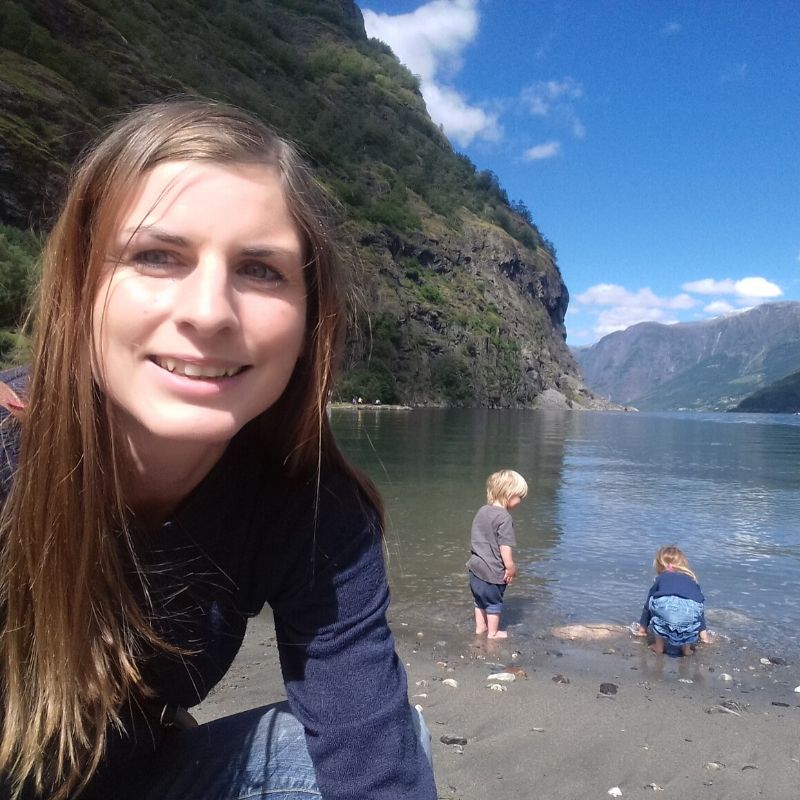 Alba is an experienced WordPress designer. She's ready to help you grow your business through thoughtful and engaging design.
Alba joined the team in 2020. She is fluent in Spanish, Catalan and English and enjoys multilingual projects (in all languages) the most.
Alba lives and works off-grid and is a big lover of all things countryside!
Sandrine is an online business strategist and certified Storybrand Guide who helps clients clarify your message and create a digital marketing strategy that works for you.
Originally from Belgium, she now lives off-grid with her husband, a couple of alpacas, a flock of chickens, a big dog and a fat cat.
Process
We start every project with a discovery call to make sure we know exactly what you need from us.
We get to know you, your dreams, your goals and most importantly, your audience.
We check in with you along the way so you have opportunities to feedback (and get excited!) about your new website, learn about the results of your campaigns, and discuss ideas.
It's all about you.
Offices
You'll find us in the mountains of Spain soaking up the countryside!
We work from several off-grid offices powered entirely by solar panels or in our dedicated office in a sleepy rural village.  Our windows look out onto a beautiful green valley, we can hear the water tumbling down the river and nothing but nature outside our doors.
⇒
Pictured is me with my business bestie and business strategist extraordinaire getting creative!
Creativity requires a quiet that the city can't provide.
I truly loved working with Mellissa! She brought several of my visions to life and I found it super easy to communicate with her. She meets deadlines in a timely matter and is very structured and organized! Would highly recommend her if you want to work with a true professional that knows and loves her work!
Agnieszka Wilson | Founder and CEO at Partners for Creative Development
Mell is a guru, yes a guru. She is my go to woman for anything web development, design, branding and SEO support. She's fast, clever and always there for you. She's amazing at what she does, I would 110% recommend her work to anyone. She is simply the best!
I love the site that Mellissa designed for me on WordPress using the Divi theme. She captured my voice and my brand perfectly and gave me a site that gives me joy every single time I look at it.
In the six weeks since the site has gone live, I've nearly doubled my traffic. Best of all, she was patient with me and gave me tutorial videos to help me figure out how to use a theme that was completely new to me, but that I now love.
Working with Mellissa was a treat and I'd recommend her to anyone.
Tracie Shroyer | Launch Tech Made Easy
Mellissa and I have worked together on a number of projects and she has always delivered beyond spec. She has extensive knowledge of SEO and keeps up to date with the latest developments in ranking methods. She has an eye for beautiful design with extensive technical web-development capabilities. I trust her expertise.
Mell has been absolutely fantastic at understanding my vision and ideas then translating them into the website content and structure that works for my ideal clients. I would definitely recommend her to anyone wanting to create a new website or develop their existing one.
Sonal Dave | Award-Winning Celebrant, Toastmaster and Public Speaking Expert
Your website shouldn't cost the earth
Every month we offset our carbon footprint through Ecologi. For every project we take on we also plant extra trees!
We are passionate about reducing our impact on the environment and giving back.
If you would like to know more about how we make our business more environmentally friendly and the projects we support just ask us!
Ready to love your brand?
If you need help looking great and getting found by your audience, we would love to hear from you.