VIP Website Design Days
Focused design to get you online fast.
Need a website that works hard for your business?
The Website Design Experience
Let's focus on your website for a week-long experience that takes you from frustrated to in love.
If you spend hours trying to get your website right…while ignoring all the parts of your business you truly love. STOP.
How would you like a professionally designed, bespoke WordPress website, created and launched in just one week?
Not just any website, one that's
– Laser-focused on your dream clients
– Designed to inspire visitors to take action to work with you.
– Built to grow with your business.
If that sounds like exactly what you need to move your business forward, then an extended website Intensive is for you.
What is The Design Experience?
You get access to an experienced designer for intensive VIP design days, no emails, no other clients, no distractions and complete focus on you and your website. With immediate feedback, instant revisions and time to focus on just your project we never lose sight of your goals.
These projects typically include two to three days of intensive design and development, multiple strategy calls, templates for sales pages, setting up plugins or advanced custom coding. One day website projects are available for those needing smaller sites with just the essentials.
We help you get ready for your intensive design experience with comprehensive, guided prep work and a kick-off strategy call to make sure you completely understand your website goals, your dream clients and your message.
Our Website Content Strategy and Planning Platform helps you craft your content and your message so that when an ideal client lands on your website they think
'I'm in exactly the right place, I need this'.
Perfect for you if
☆ You suffer from website shame
☆ You spend hours trying to get your website right…while ignoring all the parts of your business you truly love
☆ You're sick of working with designers who are juggling too many projects to focus on yours
☆ You have your brand design sorted
☆ You're so fed up of your website being the thing that's stopping you moving forward with your business.
What's in the box?
Strategy call
Access to the website strategy and planning portal
Custom, conversion focused website design – no demo content here!
Lifetime theme licence – no renewal fees!
Video tutorials to help you update and maintain your website
30 days of email support with video tutorials to answer your questions
 Before your design experience
Book our kickoff call
This is where we'll get clear on what you need and cover all the details. We answer all your questions, set a date for your focused VIP design experience and discuss how to get prepared.
Get Content Planning
Clarify your message with our content planning system. It's an interactive platform to get you focused on your message and includes prompts to get you unstuck. From your brand to the website structure and content, we guide you through every step.
Book your Design Experience
Make sure you book a time that works best for you. You need enough time to get your content, brand assets and images together before we start. You need to be available online on your scheduled days so that you can give feedback when we need it.
Strategy Call
We'll get together for our pre-intensive kick-off call to talk about your brand strategy, ideal clients and your website goals. We can look at the prep work and make sure all your content is ready and your messaging is on point. We'll also discuss your vision for the website and get a clear idea of the most important things you'll need.
☟
During our design experience
Set up
We get to work on setting up your website with your branding, colours, fonts, navigation and structure.
Homepage
We create your homepage and connect any marketing integrations you need. We will catch up on an instant messenger so you can review the style, feel and clarity of your homepage. Instant revisions happen before your eyes!
Other pages and tech
Once you're in love with your shiny new homepage we'll begin work on your other pages, bringing your content to life with conversion-focused design that inspires action. We'll also start working on any extra functionality you require for your course, sales pages, directory, membership, additional languages etc if that needs to happen.
You have the opportunity to feedback on every step.
Launch
We finalise everything with browser and device testing, speed things up with a little magic and connect important tools like Google Analytics.
If you're happy we'll hit the launch button and get your new site out into the world.
☟
Post project support
Final Tweaks
Once you've slept on it, you may have some final changes that you would like implemented. You get a bonus hour of development in the following week so that we can make small tweaks to your design.
Tutorials
You'll get my training videos that explain how to:
✓ keep your website up to date and functioning properly
✓ update the content on your site
✓ add new sections to pages
✓ add and edit blog posts
✓ how to update other content like courses or products
Personal support
30 days of email support if you find yourself stuck or confused. This support is there for you if you need feedback or personalised videos to explain anything about the work we've done during your intensive.
Maintenance
If you'd like an expert to look after the site once we launch then we can help with that too.
Ready to
☞ Have experienced designers focus all their attention on YOU?
☞ See instant revisions that bring your ideas to life?
☞ Get the help you need to craft your message with clarity?
☞ Get back to the work you love?
All from just 997€
For a limited time! Lock in our reduced rate!
Secure your design intensive with a 500€ deposit
The Design Experience
Strategic focused design
From strategy to content creation, the support you need to get unstuck.

Dedicated design day/s where we focus on just YOUR business.

A website that works as hard as you do.

The support and information you need to take control.
VIP Design Experience
Get online fast
From strategy to content creation, the support you need to get unstuck.

Dedicated VIP design days where we focus on just YOUR business.

Extra team members dedicated to your project.

A website that works as hard as you do.

The support and information you need to take control.
Add SEO
Research and Optimisation
SEO research and optimisation.

From strategy to content creation, the support you need to get unstuck.

Dedicated design day/s where we focus on just YOUR business.

A website that works as hard as you do.

The support and information you need to take control.
Hi, I'm Mellissa
passionate about your success
I'm a marketing expert, living off-grid in the Spanish mountains. I've been working in brand strategy, web design and SEO for 8 amazing years.
I founded Mean Creative to help coaches, online service providers and non-profits realise their dreams! I put you at the centre of the design process. I get to know you, your business and your audience so we can translate your ideas and content into a design that gets results.
I care deeply about your success and can't wait to hear about you, your business and your goals.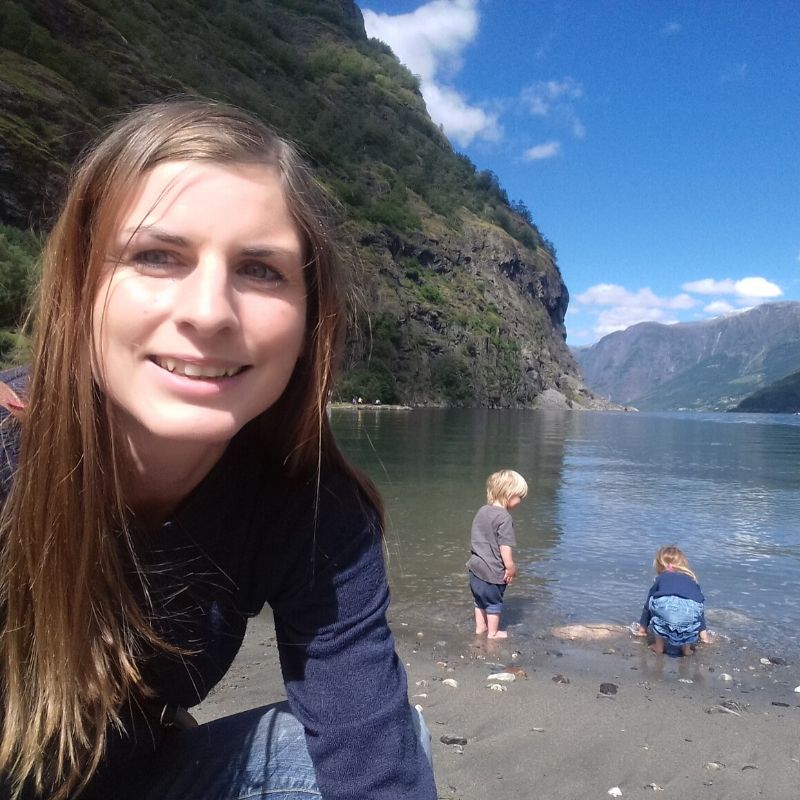 The Website Design Experience F.A.Q.
How much can we achieve during our intensive?
During a typical two to three day intensive, we can create a website with up to 15 main pages (plus the standard layouts you'll need for your blog, legal pages etc). We might set up a course, membership, directory or create something multilingual or with more complex and intricate design.
For smaller websites with all the essentials, we will usually spend one whole day focusing on your design project. A one-day website would typically include 3-4 pages, a blog, blog post template, a 404 not found page and legal pages.
Of course, every website is different and depending on the complexity of each page we may be able to achieve more or less.
Preparation is key to having a super productive experience, we guide you through the process to get ready for your intensive day so that we have all the information and resources ahead of time.
Each website intensive is completely bespoke with the site style and layout crafted to resonate with your ideal clients. No demo content here, no imported layouts, everything is created just for you during our development week.
What's included?
A 40-minute strategy call
Guided content prep work
One or multiple days of completely focused design
Video explainers
30 days of post-launch support
Each site is unique but yours could include integrations with top email marketing software, embedded scheduling app, Instagram feed, sign up for your freebie, Facebook pixel, a blog and more.
Every site is registered with a lifetime Divi theme licence, has a cookie notice, privacy policy page, SEO plugin, caching plugin (to speed up your website), google analytics and a basic security plugin.
What's not included?
Hosting and your domain name are not included.
Branding, logos, content writing and SEO research are not included by default although these can be added to your package (if you've crafted your SEO titles and descriptions with your content we'll add these for you).
Premium plugin licences, font licences or other paid integrations should be purchased by you unless otherwise agreed. If you require a multilingual website we provide a lifetime licence for WPML.
How many VIP design days can I book?
Most projects can be completed in one to three days. If your project is larger or includes a lot of advanced functions we may need more time or we can include extra designers to work on your project. Extra days are charged at a discounted rate and include additional time to tweak designs once you've slept on it.
Please bear in mind that larger and more complex projects require additional planning and more than likely more content from you. We can work out exactly what's best for you on our initial call and then confirm all the details during our strategy call as well.
What if I need a really big website?
If your project includes a lot of pages or advanced functions then we have some great options for you.
1. Book more days for us to focus on your project.
2. Call in the cavalry! Our fabulous and talented designer, Alba can join the team for one or more of your design days. Enjoy the focus of two experienced designers working on your project. Add Alba to the team for just 400€ per day.
I need my website done yesterday, how do I jump the queue?
We keep a few days a month free for clients who need to get online FAST. If you have a deadline and know you can get all your content, images and brand assets to us in good time then we can accelerate the process.
Do I need to be available for the entire week?
No! But you should be available during our set design days. Throughout each day you'll get to see the progress, feedback and see instant revisions. We'll chat through an instant messenger and can do short video chats if needed. But you don't need to be in Zoom all day with us, we;re most creative with space to work!
Do I need a logo?
Yes, you'll need all your brand assets including your logo, colours and fonts decided before we begin. If you're unsure about your branding then don't worry, we'll be covering the basics in the content planner and if you need more help we offer branding packages too.
What about SEO?
Your website will have an SEO plugin installed. This means you can do some important things to optimise your site for search engines. My content planner also has some basics on SEO to help you.
If you need SEO research, strategy and optimisation we can add an extra day to your project.
Do I need hosting?
Yes, you need hosting; this is where your website files and database live.
If you're looking for something basic we offer eco-friendly European hosting with office hours support but feel free to choose your own provider. Siteground and WPX are good choices.
What about maintaining the website after launch?
As part of our training videos, you'll receive one to show you how to keep WordPress, plugins and your theme up to date. If you'd like support to look after these things after launch just let us know and we'll give you the details.
Will I be able to update the content myself?
Yes, you can update the content and images, add new sections, new pages, add blog posts etc, our handy explainer videos will help you get to grips with this.
What's the prep work?
To be the most productive on our day we need all the information before we start. Our content strategy and planning portal will walk you through everything you need to think about to connect with your ideal clients, including working out who they are if you don't know!
Throughout the process, we'll also need access to your hosting and some other tools we might be connecting to your website. Don't worry, we work all this out before your scheduled day/s so we can hit the ground running and be the most productive. It's amazing what we can achieve with the right preparation!
How does the payment plan work?
Your deposit is due immediately in order to book your spot.
The rest of the payment will be due 7 days before your design week or 4 weeks after your deposit has been paid, whichever comes first.
How many trees will you plant?
For each design day, we plant at least 25 trees through Ecologi. We also offset our carbon footprint with them each month.
What are you waiting for?
Let's build your dream website…with focus!