Strategic Website Design
More than pretty websites
Need a website that works hard for your business?
The Website Design Experience
A process that starts with strategy and ends with a website that does exactly what you need.
Let's focus on your website for an experience that takes you from frustrated to in love.
Professionally designed, bespoke WordPress & Webflow websites
Not just any website, one that's
✓ laser-focused on attracting your dream clients
✓ designed to inspire visitors to take action to work with you
✓ built to grow with your business
What is The Design Experience?
You get access to an experienced designer for a strategically-led design experience. Our process takes you on a journey to clarify your message and understand exactly why clients should choose you over your competition.
We don't just build pretty websites, we build websites that create a real impact.
We help you get ready for your design experience with comprehensive, guided prep work and strategy sessions to make sure you completely understand your website goals, your dream clients and your message.
Hi, We're Mellissa & Sandrine
We are marketing experts, living off-grid in the Spanish mountains and we've been creating websites together for years now.
Sandrine is an online business strategist and certified Storybrand guide, and Mellissa is a brand and web designer with extensive SEO experience.
We joined forces to offer websites that have it all: a beautiful design, great user experience and flow, landing pages that convert into signups and sales, a backend that's set up correctly…and a great marketing strategy to get people TO your website in the first place.
+ we've got a great team of experts behind us – from email marketing to copywriting and tech, we've got your back.
So your website can do the work for you, and not the other way around. Chat with us so we can put together the RIGHT team for YOU.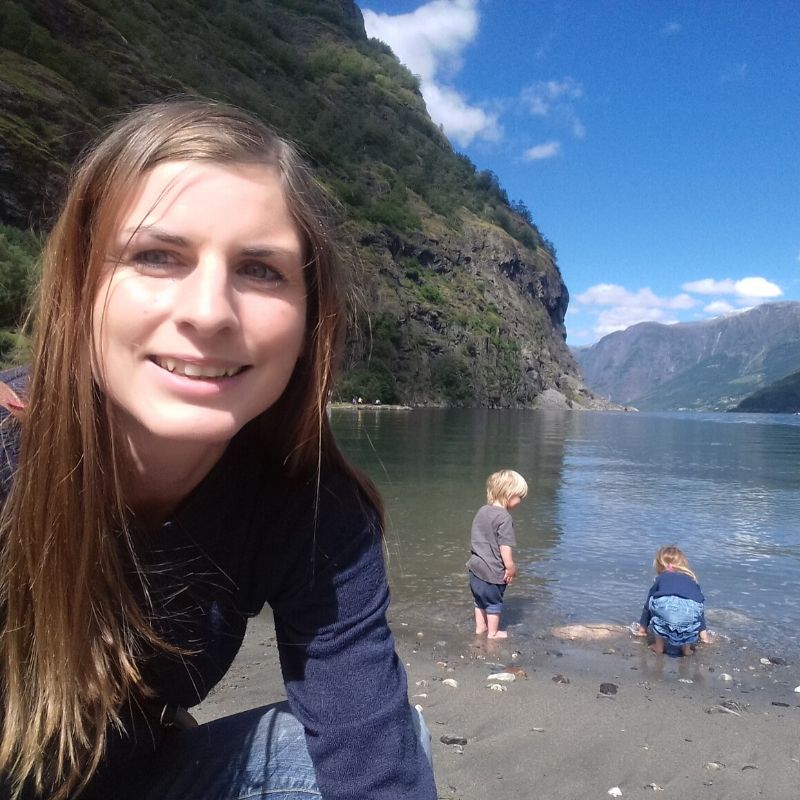 Our website
design

process
Strategy Session
During our Strategy Session we'll discuss your core brand messaging, website goals and ideal clients. We cover exactly what is needed to create a website that grows your business.
Get Content Planning
Clarify your message with our wireframe content guides for each page. It's an interactive system to get you focused on your message and includes prompts to get you unstuck.
Set up
We get to work on setting up your website with your branding, colours, fonts, navigation and structure.
Homepage
We create your homepage and connect any marketing integrations you need. We'll provide a walk through video of the design and a link to our interactive feedback app.
Subpages
Once you're in love with your new homepage we'll begin work on your subpages, bringing your content to life with conversion-focused design that inspires action.
Launch
We finalise and test everything, speed things up with a little magic and connect important tools like Analytics.
When you're happy we'll hit the launch button and get your new site out into the world.
Final Tweaks
After launch, you may have some final changes that you would like implemented. You get extra development hours so that we can make small tweaks to your design in the 7 days following the launch.
Tutorials
You'll get our custom training videos that explain how to keep your website up to date and functioning properly, update the content on your site, add new sections to pages, add and edit blog posts.
Support & Maintenance
30 days of email support if you find yourself stuck or confused.
If you'd like an expert to look after the site once we launch then we can help with that too.
Website packages designed for you
Get a website that looks the part (we'll make sure your branding matches the type of people you want to attract)
Is set up for search engines (SEO)…
Is integrated with all your favourite tools…
Fast & Fabulous Essentials
What's in the box

Two-week streamlined process

Strategy and planning session

Custom wireframe content guide

Up to 8 pages

Email marketing and scheduling integrations

Tutorial videos
The Sales Machine
What's in the box

Four-week streamlined process

Everything in Essentials

PLUS

10-15 pages including dedicated sales page template

Blog migration

Mini SEO research and optimisation

Mini Graphics package for icons or illustrations
Bells & Whistles
What's in the box

Six-week streamlined process

Everything in The Sales Machine

BELLS & WHISTLES:

✓ SEO research and optimisation

✓ Online courses, memberships, directories, e-commerce and multilingual websites

✓ Storybrand coaching & support

✓ Email marketing funnels
The Website Design Experience F.A.Q.
What's included?
Every project includes a strategy session and guided content creation. You can choose to work with Mellissa for strategy and design or first go through the Storybrand process with Sandrine before Mellissa designs the site.
Each site is unique but yours could include integrations with top email marketing software, embedded scheduling app, Instagram feed, sign up for your freebie, Facebook pixel, a blog and more.
Every WordPress site is registered with a lifetime Divi theme licence, has a cookie notice, privacy policy page, custom 404 not found page, SEO plugin, caching plugin (to speed up your website), Google Analytics and a basic security plugin. Custom video tutorials are provided for all websites along with a 7-day post-launch support plan.
What's not included?
Your domain name and hosting is not included.
Branding, logos, lead generation funnels, content marketing and SEO research and optimisation can be added to your package if you need them.
Premium plugin licences, font licences or other paid integrations should be purchased by you unless otherwise agreed. If you require a multilingual website we provide a lifetime licence for WPML.
Do I need a logo?
Yes, you'll need all your brand assets including your logo, colours and fonts decided before we begin. If you're unsure about your branding then don't worry, we'll be covering the basics in the content planner and if you need more help we offer branding packages too.
What about SEO?
Your website will have an SEO plugin installed. This means you can do some important things to optimise your site for search engines. Our content planner also has some basics on SEO to help you.
If you need SEO research, strategy and optimisation this can be included in your package and will be discussed during our discovery call.
Will I be able to update the content myself?
Yes, you can update the content and images, add new sections, new pages, add blog posts etc, our handy explainer videos will help you get to grips with this.
What prep work do I need to do?
We typically need your outline content, brand assets, images and videos before the design project can begin. Following our strategy session, we provide custom content wireframes so you know exactly what content you need to provide to us.
Throughout the process, we'll need access to any tools or other platforms that will be connected to your website. Don't worry, we work all this out before the design begins.
How many trees will you plant?
For each project, we plant at least 125 trees through Ecologi. We also offset our carbon footprint with them each month.
What are you waiting for?
Let's build your dream website…with focus!