Ready to stand out and connect with your ideal clients?
Tap into our
passion

for crafting

meaningful

brands
Are you hiding behind a brand that isn't really you, that doesn't resonate with your ideal clients and that, maybe, you're a bit ashamed to shout about? Let's change that, shall we?
We believe that the true power of branding can only come from deeply understanding who you are, what you stand for and what matters to your customers.
We start with a simple strategy that identifies
THE PROBLEM
What is the problem your customers face? Why does it matter?
YOUR SOLUTION
How does it work? Why is it the best? What are the nitty-gritty details?
THE BENEFITS
What are the things that will make your customers life better? Saved time? Saved money? These are basic – we will explore the deeper benefits available.
Step 1
Brand Clarity Portal
Our platform helps you with the strategy behind your brand messaging and style.
Why you need clarity:
Attract people who need exactly what you offer
Connect with your ideal clients
Charge your worth
Do more of what you love
What's inside:
✓ Identify your ideal clients
✓ Create clarity on what you do, who for and how it benefits them
✓ Understand the tone of your brand
✓ Choose colours, fonts and images that resonate with your ideal client
✓ Create a brand mood board
Step 2
Brand Strategy & Design
Make your first impression count, let's create a visual brand you can use across multiple platforms and be proud of.
We will work side-by-side with you to bring the vision for your brand to life.
✓ Strategy call
✓ Branding inspiration board
✓ Logo design (3 concepts & 2 revisions)
✓ Alternative colour logo & watermark
✓ Favicon
✓ Font & colour choices
✓ Quick brand guide
al and print (PNG, JPEG, PDF, AI, SVG)
Add-on services available for social media graphics, printed media and ad designs.
Some of our visual brand
design

clients
A personal approach - and a team to back it up
I'm passionate about making the world a better place, and I do this by creating high-converting websites for charities and mission-driven businesses.
With over ten years of experience in marketing, SEO, and web design, I learned that there is nothing more disappointing than a beautiful website that doesn't get results. That is why I teamed up with other talented freelancers who each have their own technical expertise, creative flair, and/or hands-on marketing experience.
Together, we create websites that have it all - and can do it all.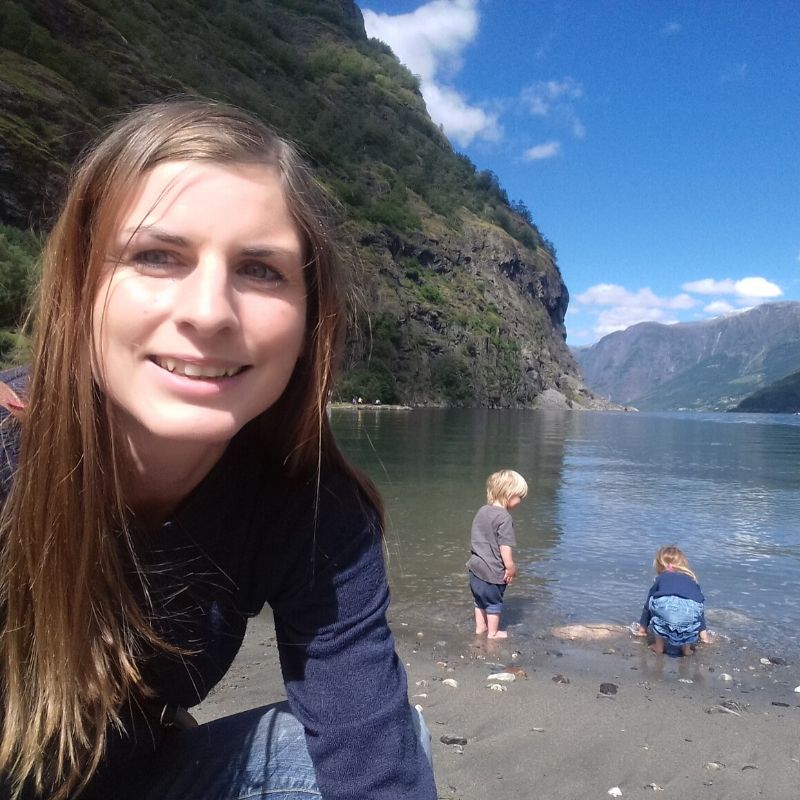 I truly loved working with Mellissa! She brought several of my visions to life and I found it super easy to communicate with her. She meets deadlines in a timely matter and is very structured and organized! Would highly recommend her if you want to work with a true professional that knows and loves her work!
Agnieszka Wilson | Founder and CEO at Partners for Creative Development
Mellissa's my go-to person for all things branding & graphic design, WordPress and SEO... that is an aspect of my business I can completely trust her with.
Mellissa really knows her stuff, and I would happily recommend her to anyone looking to improve their SEO - or to create a beautiful and functional website.
I've worked with Mellissa for over a year now, and she's been professional and clear every step of the way.
I love the site that Mellissa designed for me on Wordpress using the Divi theme. She captured my voice and my brand perfectly and gave me a site that gives me joy every single time I look at it.
In the six weeks since the site has gone live, I've nearly doubled my traffic. Best of all, she was patient with me and gave me tutorial videos to help me figure out how to use a theme that was completely new to me, but that I now love.
Working with Mellissa was a treat and I'd recommend her to anyone.
Tracie Shroyer | Launch Tech Made Easy
Mell is a guru, yes a guru. She is my go to woman for anything web development, design, branding and SEO support. She's fast, clever and always there for you. She's amazing at what she does, I would 110% recommend her work to anyone. She is simply the best!
Mellissa and I have worked together on a number of projects and she has always delivered beyond spec. She has extensive knowledge of SEO and keeps up to date with the latest developments in ranking methods. She has an eye for beautiful design with extensive technical web-development capabilities. I trust her expertise.
Mell has been absolutely fantastic at understanding my vision and ideas then translating them into the website content and structure that works for my ideal clients. I would definitely recommend her to anyone wanting to create a new website or develop their existing one.
Sonal Dave | Award-Winning Celebrant, Toastmaster and Public Speaking Expert
Ready to love your brand?
If you need help looking great and getting found by your audience, we'd love to hear from you.
Let's talk