One day
website design for charities and mission driven businesses
Building a small website shouldn't be a marathon!
Is your website the thing holding your small charity back from doing MORE good?
So many small and micro charities struggle with DIY websites that are not fit for purpose. If you are just starting out or frustrated with your DIY efforts then we'd love to help.
Our intensive design days are really three-day projects but your site gets built in a day! We guide you through content creation and UX strategy so we can tell your story with impact. Then we give you the tools you need to manage the site yourself and we're here for you if you need extra support afterwards.
Your dream website – done in a day
How would you like a professionally designed, bespoke WordPress website, created and launched in a day?
Not just any website, one that's
✓ Laser-focused on your goals, whether that's increasing donations, attracting volunteers, or creating an impactful story
✓ Designed to inspire visitors to take action to support your cause
✓ Built to grow with your charity or business
How is a one day website project 
different?
You get access to an experienced design team for one whole day (or more if you need it), no emails, no other clients, no distractions and complete focus on you and your website. With immediate feedback, instant revisions and time to focus on just your project we never lose sight of your goals.
We help you get ready for your intensive design day with comprehensive, guided prep work and a kick-off strategy call to make sure you completely understand your website goals and your story.
Our content planning process helps you craft your message without getting stuck and ensures we are ready to focus on the design during your one-day website intensive.
Our one day website process
Strategy Call
We'll get together to talk about your brand strategy, ideal clients and your website goals. We discuss the content and make sure your messaging is on point.
Get Content Planning
Clarify your message with our wireframe content guides for each page. It's an interactive system to get you focused on your message and includes prompts to get you unstuck.
Set up
We get to work on setting up your website with your branding, colours, fonts, navigation and structure.
Homepage
We create your homepage and connect any marketing integrations you need. We catch up on an instant messenger or video call so you can review the style, feel and clarity of your homepage.
Subpages
Once you're in love with your new homepage we'll begin work on your subpages, bringing your content to life with conversion-focused design that inspires action.
Launch
We finalise and test everything, speed things up with a little magic and connect important tools like Google Analytics.
When you're happy we'll hit the launch button and get your new site out into the world.
Final Tweaks
Once you've slept on it, you may have some final changes that you would like implemented. You get a bonus hour of development so that we can make small tweaks to your design.
Tutorials
You'll get our custom training videos that explain how to keep your website up to date and functioning properly, update the content on your site, add new sections to pages, add and edit blog posts.
Support & Maintenance
30 days of email support if you find yourself stuck or confused.
If you'd like an expert to look after the site once we launch then we can help with that too.
Website in a day design packages
Intensive Design Day
Strategic focused design
Pre-project strategy, content wireframes and guidance to create your content

One dedicated design day where we focus on just YOUR business.

The support and information you need to take control.
Jump the queue
Get online fast
Grab a reserved spot in our calendar to get online FAST

Pre-project strategy, content wireframes and guidance to create your content

One dedicated design day where we focus on just YOUR business.

The support and information you need to take control.
Add Extra Design Days
Book more time
Extended pre-project strategy, content wireframes and guidance to create your content

Two or more dedicated design days where we focus on just YOUR business.

The support and information you need to take control.
A personal approach - and a team to back it up
I'm passionate about making the world a better place, and I do this by creating high-converting websites for charities and mission-driven businesses.
With over ten years of experience in marketing, SEO, and web design, I learned that there is nothing more disappointing than a beautiful website that doesn't get results. That is why I teamed up with other talented freelancers who each have their own technical expertise, creative flair, and/or hands-on marketing experience.
Together, we create websites that have it all - and can do it all.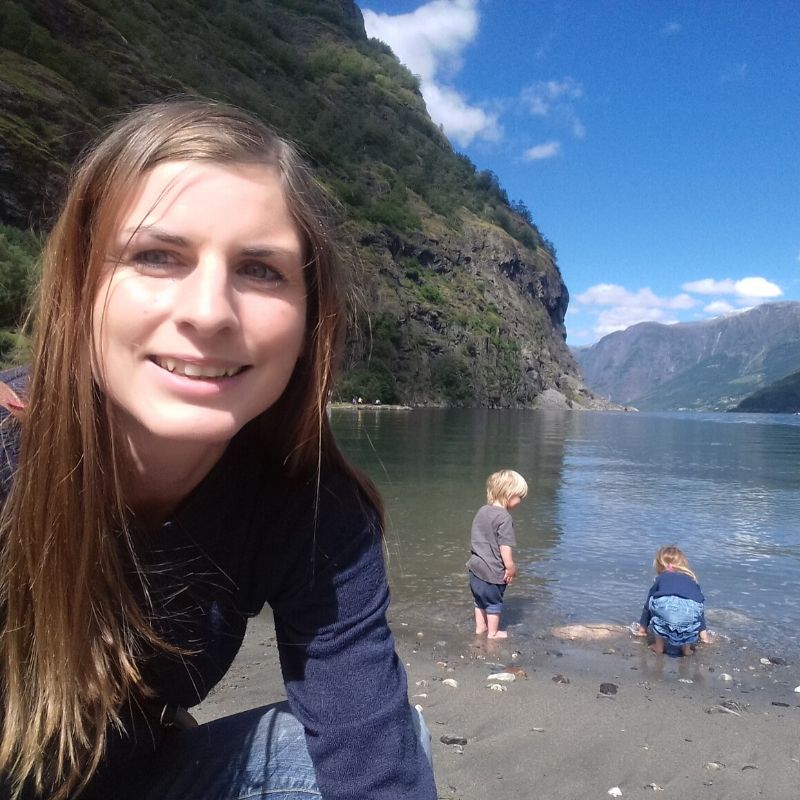 How much can we achieve in one day?
During a typical day, we can create a website with up to 6 main pages (plus the standard layouts you'll need for your blog, legal pages etc). Of course, every website is different and depending on the complexity of each page we may be able to achieve more or less.
Preparation is key to having a super productive day, we guide you through the process to get ready for your intensive day so that we have all the information and resources ahead of time.
Each one-day website intensive is completely bespoke with the site style and layout crafted to resonate with your audiences. No demo content here, no imported layouts, everything is created just for you during our development day.
What's included?
A 1-2 hour strategy call
Custom content wireframes with prompts
1 day of completely focused design
30 days of post-launch email support with personalised video tutorials
Each site is unique but yours could include integrations with top email marketing software, an embedded scheduling app, integration with donation platforms, Instagram feed, sign up for your freebie, Facebook pixel, a blog and more.
Every site is registered with a lifetime Divi theme licence, has a cookie notice, privacy policy page, SEO plugin, caching plugin (to speed up your website), analytics and a basic security plugin.
What's not included?
Hosting and your domain name are not included.
Branding, logos, content writing and SEO research are not included (if you've crafted your SEO titles and descriptions with your content we'll add these for you).
Advanced functions like multilingual support, e-commerce, directories or memberships need more development time. If you need a site with a few more bells and whistles just get in touch so we can talk about your plans.
Can I book more than one day?
Yes! If your project is larger or includes course, membership, extra languages, e-commerce or other advanced functions we'll need more time or extra team members. Extra days are charged at a discounted rate and include additional time to tweak designs once you've slept on it. Please bear in mind that larger and more complex projects require additional planning and more than likely more content from you. We can work out exactly what's best for you on our initial call and then confirm a lot of the planning during our strategy call as well.
I need my website done yesterday, how do I jump the queue?
We keep a few days a month free for clients who need to get online FAST. If you have a deadline and know you can get all your content, images and brand assets to us in good time then we can accelerate the process.
Do I need to be available for my day?
Yes! Throughout the day you'll get to see the progress, feedback and see instant revisions. We'll chat through an instant messenger and can do short video chats if needed. But you don't need to be in Zoom all day with us, we're most creative with space to work!
Do I need a logo?
Yes, you'll need all your brand assets including your logo, colours and fonts decided before we begin.
What about SEO?
Your website will have an SEO plugin installed. This means you can do some important things to optimise your site for search engines.
If you need SEO research, strategy and optimisation we can add an extra day to your project.
What about maintaining the website after launch?
As part of our training videos, you'll receive one to show you how to keep WordPress, plugins and your theme up to date. If you'd like support to look after these things after launch just let us know and we'll give you the details.
Will I be able to update the content myself?
Yes, you can update the content and images, add new sections, new pages, add blog posts etc, our handy explainer videos will help you get to grips with this.
What's the prep work?
To be the most productive on our day we need all the information before we start. Our content planning process will walk you through everything you need to think about to connect with your audiences.
Throughout the process, we'll also need access to your hosting and some other tools we might be connecting to your website. Don't worry, we work all this out before your scheduled day so we can hit the ground running and be the most productive. It's amazing what we can achieve with the right preparation!
How will our collaboration help the planet?
What are you waiting for?
Let's build your dream website…in a day!
Need a website with more bells and whistles?
The Website Design Experience
A process that starts with strategy and ends with a website that does exactly what you need.
Let's focus on your website for an experience that takes you from frustrated to in love.